The Leading Cryptocurrencies
For almost ten years, cryptocurrency is increasing at high speed. Today, there are 1588 types of cryptocurrency on the market, and some celebrities are even using cryptocurrencies now, such as; Snoop Dog,  Ashton Kutcher, Floyd Mayweather Jr. and even Paris Hilton.
See our infographic below for the top 10 cryptocurrencies (as of April 2018) and what technologies they provide: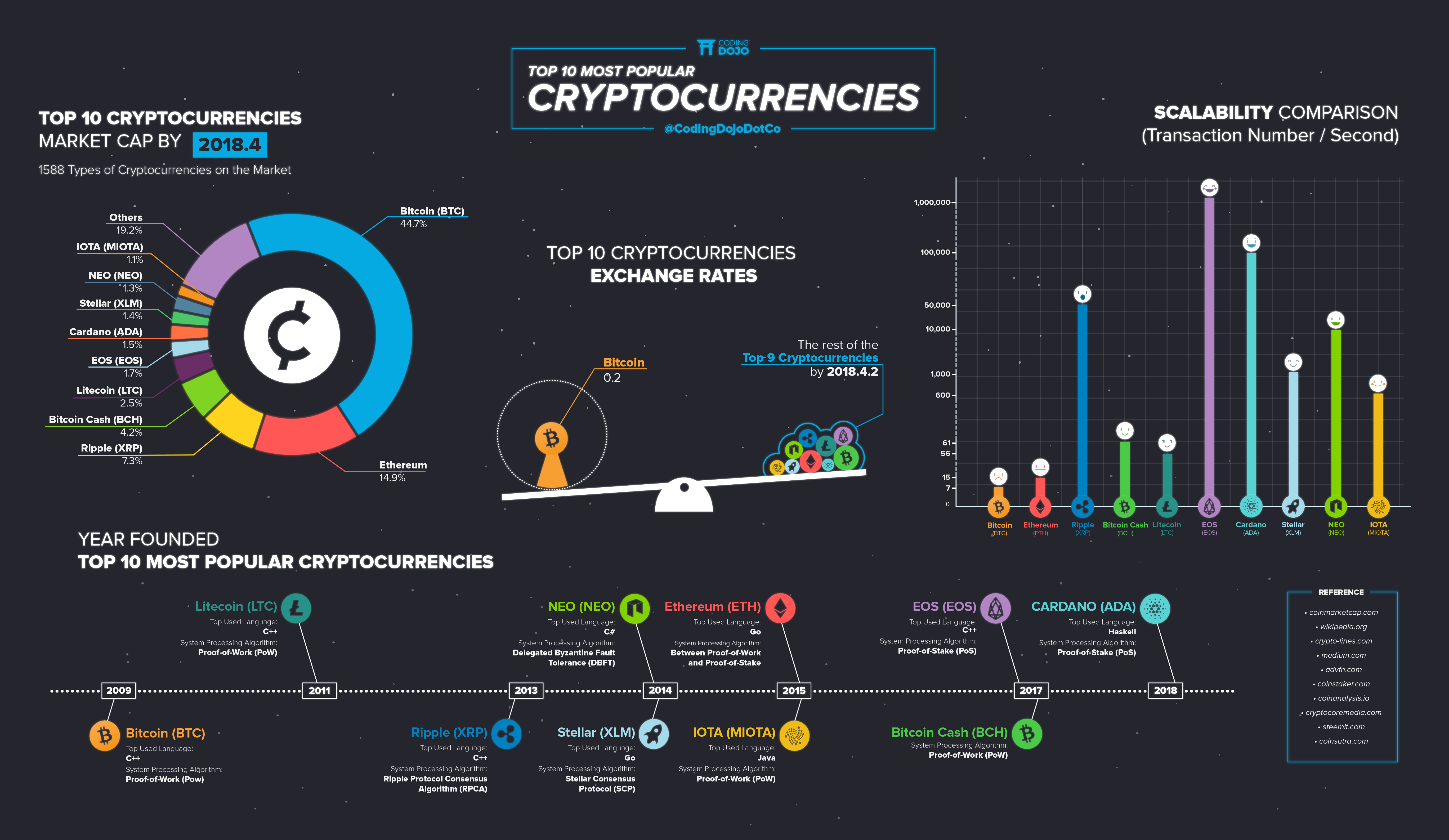 Cryptocurrency Job Market
With its increasing growth and popularity, cryptocurrency proves to be more than just creating a buzz; it also creates jobs. According to the research from the job search site, Indeed, job posting mentioning "bitcoin," "blockchain," or "cryptocurrency," have increased by 621% since November 2015. Supplies are increasing along with demand. Added to their report, a 1,065% growth in searches for jobs mentioning those three terms.
Of course, tech skills are essential in the crypto industry—for transactions are controlled and managed by codes. That's why web developers and data scientists are essential jobs in the crypto industry.
Web developers write and maintain codes, usually in the form of smart contract: computer protocols that enable cryptocurrency users to make transactions without a third party (like a financial institution). Some of the most popular languages used by web developers in the blockchain industry are JavaScript, Python, and Solidity.